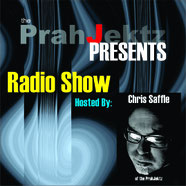 A Peek Into What Never Was...........
conspiraSEE by
the PrahJektz
 Sometimes, things just do not work out. Ideas are fluid. Moods change. Interests wane. In 2013, I fell down the Youtube rabbit hole. I spent a few months watching nothing but conspiracy videos. The places that can take your psyche are pretty crazy.
 I had been in the middle of a huge writer's block while trying to come up with a follow up to Tales of Lust, Sorrow, and Revenge! Suddenly, the floodgates opened and ideas for a concept album started flowing freely. I was very excited. This was going to be a statement album. A statement against what I perceived to be a lying, disingenuous establishment (I correctly predicted the future here...). An album that was meant to make you question EVERYTHING.
 I started laying down ideas for conspiraSEE. Album art was designed. Promo pics were made (as shown above) as a way to provide some mystery and a countdown date to the album release. Mistake #1. Do not put unnecessary deadlines on yourself. The creative process should not be rushed. Starting off with tension is never good.
 The first track written was Don't Dance With The Devil (If You Don't Know How To Dance). I was pretty down on Obama and the state of things, so I wrote a song about not trusting our leadership. I recorded a rough demo version. It was intended to be my "Time Has Come" for this album. It starts out with the famous Obama speech "Yes, we can", then it is run backwards to say "Thank you, Satan". The lyrics blister the establishment. I was super excited. Only problem is, the song sucks.
 I carried the dirty sound of The Time Has Come across to all the new tunes to make it sound angry. All it ended up doing was making them all sound unlistenable. I have learned a lot since producing these tracks. This was destined to become a garbage can of sounds for the ears. What was I thinking?
 Still, there are some neat ideas and some thought provoking lyrics spread throughout these demos. Getaway Car had a Black Keys energy to it. I never could get the lyrics to flow or sound good. It lays unfinished like other demos such as Dont.THINK!, Givers and Takers, Underneath the Starry Night,  and Don't Dance. It was destined to be an album filled with joyless listening, but I had something to say at the time.
 Do you want to hear the demos? Click the link below. Once the new window opens, you will need to close this window, or the music will continue playing. Trying to figure out the problem.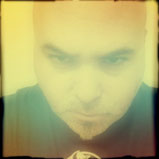 New Album Release: PrahJEKTOR!
Visit www.theprahjektz1.bandcamp.com to download the second album from the PrahJektz! PrahJEKTOR! is a departure from the last album, Tales of Lust, Sorrow, and Revenge. Gone are the muddy filters and the Nick Cave inspired swamp blues, and in are the pulsating beats of late 80's techno new wave.

PrahJektz Newz
Listen to the PrahJektz tribute to Devo! Put It Back Together (Jerry The Prophet). Download for free on Bandcamp!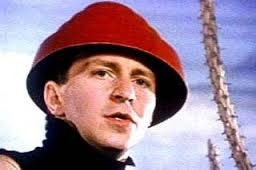 Listen now to a companion track to the PrahJEKTOR album: Fear of the Unknown!
New Members! New Sound! New Single!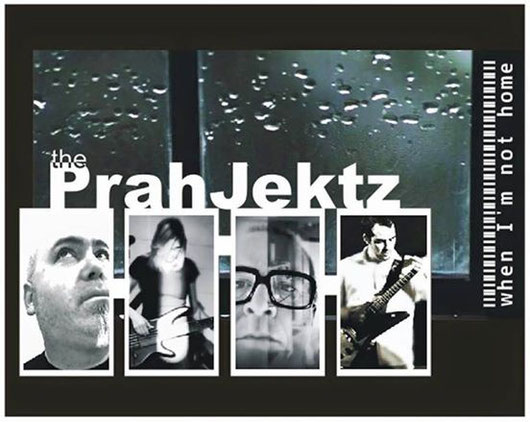 For the first time, the PrahJektz brings a full band along for a new single, "When I'm Not Home". Want to own it? The first 20 people to email the PrahJektz via the contact page with a heading titled "Give it to me" gets it! Or, go to www.theprahjektz1.bandcamp.com and download any album. Leave your email address at checkout, and you will get it.
Picturez